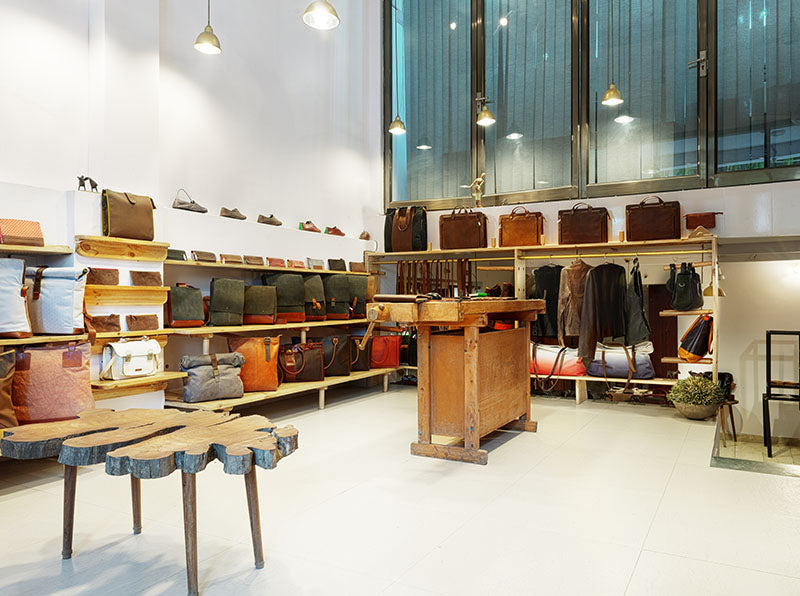 Mission: Home (kassa) is where the Art is.
The Brand: Kassa [pronounced [('k/ɑːʃ/ʃ/ɑː/)] meaning 'House of two', was started by two like-minded contemporary artists post Aarushi's Masters from MICA (Mudra institute of communication, Ahmedabad) in Visual Communications and Arpan's Masters from the University of Arts London in Product Design. After having done solo shows at Jehangir art gallery, Mumbai and London art galleries and closely working with the advertising world respectively, they finally felt at home discovering a space between Art and Design. Aptly naming it Kassa, they started working on a product line of things they would carry themselves (be it lifestyle products or furniture etc).
FAQ's
What is the Meaning of «Kassa»?
Kassa [pronounced [('k/ɑːʃ/ʃ/ɑː/)] means 'House of Two'.For more about us : Click Here
What is Kassa guarantee?
All kassa products are covered with a one-year guarantee. In case of problem or fault, We will change or repair your product for free during one year, at buying date. If you need to prolong the life of your old bag and repair it, we can do it in our specialized workshop, after quotation and your agreement. You can contact our customer service: contact@studiokassa.com
My Account
I've forgotten my login / my password?
Your login is simply your email address. To get your password again, go to "My account" at the top of the welcome page, click on the login page, then click on: "Forgot your password? Click here" We will send you your password to your email address.
How do I change the information on my account?
Login to your "My account" area using your email address and password, you will then be able to modify the information of your account.
My Order
Where is the shopping cart of my order?
Your shopping cart is at the top right of the welcome page. When you click on "My Cart", you are immediately directed to the detailed summary of your shopping cart.
How can I place my order?
You can place your order at Kassa by Internet 24 hours a day, 7 days a week.
The ordering process is composed of 6 successive stages. Once product selection has been carried out, and the cart is validated, the Customer must –
Clearly identify the products selected with the options of colors, sizes etc indicated on Studiokassa.com
Indicate the quantities requested;
Identify himself/herself, either by entering his Customer number and password which are strictly personal to him/her, or by giving all the information usually requested for a subscription online;
Indicate clearly information necessary for the delivery. This relates in particular to the precise address of delivery, as well as possible restrictions of accessibility of the place of delivery (building, floor, door-codes, etc);
Inicate the selected mode of delivery;
Finally, indicate the selected mode of payment. Once the mode of payment is selected, the Customer must proceed with payment of his order on the secure server, which will formalize the sales with KASSA in a firm and final manner.
What do the prices shown represent?
All prices include VAT (12%).
The prices shown after placing your final order include the cost of processing orders, transport and delivery provided that the goods are delivered within the geographical zones set out below.
Kassa reserves the right to alter its prices at any time, although it is hereby understood that the price shown on the website on the day of the order shall be the only one applicable to the purchaser.
Customs duties, local taxes, import duties or taxes of State, may be required.
These taxes and sums are not within the competence of Studiokassa.com
They will be at your charge, and this is your full responsibility both in terms of declaration, and payment to the authorities. Prices are in INR.
How to know if the products are available?
After having confirmed your order and proceeded to pay using secure payment, an email of confirmation will be sent to you. It includes a summary of the order, the item(s), the quantity, the price of the selected products, the mode of payment and the delivery address.
How do I know if my order has been taken accepted?
You have the possibility of finding the details of your order, but also of your previous orders, in your account in the section "My orders". You can also find there your invoices and print them.
How long does it take for my order to be dispatched?
In theory, any order placed is processed the very same day. Nevertheless the preparation and processing time of an order may take longer according to articles, and require between 2 and 5 working days. As soon as your order is ready to be dispatched, you will receive an email of confirmation, from that moment, you can take into account the times given by the transporters.
Payment
Which are the means of payment accepted by Kassa?
Kassa offers following payment methods :
A.Online Payment:
Pay Pal (For International Payment)
CCAvenue(For Domestic Payment):
Credit Card
Debit Card
Net Banking
Cash Card
Mobile Payment(Paymate)
Wallet (Janacash,Jio Money,Paytm)
B.Cash On Delivery
C.Bank Transfer
Are the payments by card really protected?
Payment is completely secure thanks to the online payment system of our partner Payment gateway :Pay Pal and CC Avenue Your bank details will only circulate on the internet in encrypted form that is to say they are coded to make them unreadable. Furthermore, they are processed by Pay Pal and CC Avenue and are never in possession of Kassa. In fact, when you type your card number to shop on Kassa, it is, in fact Pay Pal and CC Avenue that you transfer them to, not Kassa
Why has my payment was rejected?
First, check the data of your card and the information provided to Kassa (name, etc.). Then try again. You can also contact your bank to see if a possible threshold block the authorization of your payment. If the problem persists, then contact our customer service.
Delivery
What are the delivery methods?
We offers you the following modes of delivery from our courier partners:
– Delivery by DTDC
– Delivery by Fed Ex
What are the delivery times?
To view the shipping rates and delivery time, please click here:Delivery & Shipping Policy
Returns & Refunds
How do I return an article?
Customers of Studiokassa.com, may return the products delivered within 7 calendar days after delivery without giving us any reason, as long as: – The products are not used in any way – The products are in their original packaging – The product is complete Please note, we don't support freight cost for return.
How long have I got to return an article?
To proceed: 1. Find your order number or invoice number.
2. With one of these numbers, contact our customer service at contact@studiokassa.com, that will provide you a return number.
3. Products must be in their original conditions, pack them, and clearly identify items to be returned highlighting the Return Number.
4. Dispatch your package making sure that the carrier has loss and/or damage warranty DTDC or Fed Ex . Returned items must be sent to the hereunder address:
Kassa
Winter Garden, Post Office, H-51 Ganesh Nagar,
opposite Ram Nagar, Ramnagar Extension
Jaipur,Rajasthan (India)-302019
5. Refund for returns will be given in the same way as the payment was done, once the returned item arrives in our distribution center. Refund will be done within 30 days from the return of the item. If you want a new product for a returned item you will have to place a new order online. For any other query send us an email to: contact@studiokassa.com
6. Discount products cannot be return or exchange